Need a Chimney Sweep? - Call Now! 07754 857957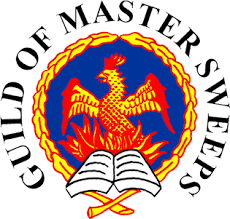 Hello, my name is Jason White. I am a fully insured Chimney Sweep working in Derby, Nottingham and anywhere inbetween. I am registered with the Guild of Master Chimney Sweeps and HETAS. I supply a fully backed certificate for your insurance with every sweep.
Hiring a Chimney Sweep in Derby
Derby has a good reputation for its community spirit, its friendly residents and its fun atmosphere – and what better way to enjoy the company of others than sitting around a roaring fire?
Of course, if your property has an open fire it should also have a chimney; and chimneys can get messy. Luckily, hiring a chimney sweep in Derby couldn't be easier and there are a few very professional chimney sweeps available for you to use. This checklist should help you to know what to look for when hiring:
The Derby Chimney Sweep Checklist
Price. Price shouldn't be your deciding factor as it's always best to have a good, high quality job done to prevent the dangers that come from a chimney that hasn't been cleaned properly – but as a general rule, you should expect to pay between £40 and £80 to have your chimney professionally cleaned. This is a wide figure, so of course you'd be expected to hunt around a bit – but when hiring a chimney sweep in Derby make sure it isn't the only thing you look for
Equipment. Some chimney sweeps in Derby use only the bare minimum in terms of equipment – a brush and a vacuum. Of course, this does the job – but many modern chimney sweeps are now cleaning Derby chimneys with more hi-tech equipment. Why not give your sweep a call and find out what he or she will be bringing with him or her?
Availability. Does your chimney sweep only work one day a week? If so, it might not be the most convenient set-up for you. Work and family commitments mean you probably need flexibility – but luckily, most professional chimney sweeps do it full-time and should be able to meet you at your house on a day and at a time that suits your needs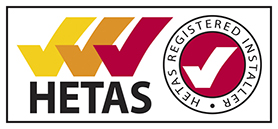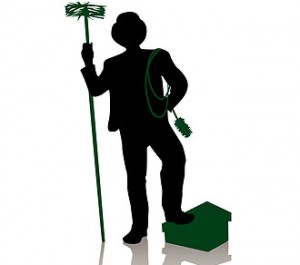 What qualifications should my Derby chimney sweep have?
Chimney sweeps don't actually need an official qualification – just a good knowledge of what your chimney needs. If you want to really make sure you're hiring a professional though, you could always look out for a chimney sweep who is a member of the Guild of Master Sweeps, like me!
Remember as well that having your chimney swept can be a messy process, so it's worth looking for a professional who is going to clean up after his or herself!