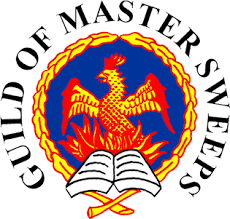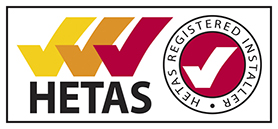 Please call on 07754 857957
If you live in Derby and have an open fire, you've probably thought to yourself: "Do I really need to hire a chimney sweep?"
What many people fail to realise though, is that there is more than just one danger associated with an un-swept chimney, and by failing to regularly enlist the services of a professional Derby chimney sweep, you're risking far more than just soot on your carpet.
Why a clean chimney is so important
So what could a dirty chimney cause other than a messy house? Here are the top dangers of leaving your chimney un-swept – and the top reasons you should hire a Derby chimney sweep to keep things safe.
Risk of fire.

 

The first and most obvious risk of letting your chimney get a build-up of soot, is that the more build-up there is, the more chance there is of your chimney catching fire. As you will already know, house fires are not a good thing! Of course, when your chimney is swept by a professional Derby chimney sweep, chances of a fire starting within your stack are greatly reduced and you are far less likely to be calling the fire brigade
Dangerous fumes.

 

One of the other risks associated with an unclean chimney, is that fumes can enter your home. Depending on how clogged your chimney is depends on how severe this can get, but when smoke can't reach the great outdoors then there's only one place for it to go… anybody knows that breathing in an excess of smoke-generated fumes is bad for you, so this is another reason you should call up a Derby chimney sweep to keep things safe
Wildlife.

 

Not only do birds and rodents who set up home in your chimney create nuisance for you, but they put themselves at risk every time you light a fire. You'd be surprised at the amount of wildlife that sees a chimney as the ideal home – luckily though, a professional chimney sweep can visit your Derby home and remove any nested animals without a fuss. It's also worth asking your chimney sweep about fitting a preventative measure into your stack to stop future occurrences
But of course, aside from the safety aspects of maintaining a clean chimney, let's not forget: Residents in Derby are house proud and like to keep things presentable for guests (well, most do!) – so if you want a chimney that isn't only safe, but that gives your home the attractive, clean and welcoming roar of the open fire… then don't consider delaying a visit from your local Derby chimney sweep.
Chimney Sweeping ( Power Sweep )
Fitting of Pots / Replacing Cracked Pots
Fitting of Liners and Flues
Sweeping Wood / Multi Fuel Burners
Fitting of Wood / Multi Fuel Burners